Other Groundworks in Kent
 We provide a pre-build site clearance and demolition service throughout Kent. This includes:
Image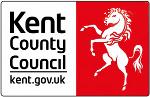 AndD contractors can safely demolish and remove unwanted buildings and structures. Demolitions will meet local authority requirements and are carried out using CITB qualified and CSCS certified staff. This ensures that all buildings are taken down safely  and that all hazardous materials are properly contained and disposed of. We are regulated by the Environment Agency and are licensed to dispose of all building waste. We can therefore provide you with a total site clearance leaving you with no loose ends to chase  up!
In addition to demolition clearances we can clear any kind of site, remove conventional and hazardous waste and level any site. This includes building, agricultural and scrubland.
Concreting to floor level
We can also prepare building sites to floor level. We do this by preparing the ground for foundations and then building the foundations and pouring the ground floor concrete. Once again all work is carried out by qualified and certified professionals working to the relevant trade certification.  
Please ring A and D Contractors to discuss your precise needs.